St. Ignatius Parish has been a community of worship in Winnipeg since 1908.
First Mass on Osborne Street
Archbishop Langevin of St. Boniface created St. Ignatius Parish in 1908. Father Lewis Drummon, S.J., was appointed as its first pastor. The parish boundaries were north and east by the Assiniboine and Red Rivers, south by Parker Avenue, and west by the districts of Tuxedo and Charleswood.
Mass was celebrated for the first time on February 16, 1908 in a rented store at 109 Osborne Street. A borrowed table served as an altar and 140 parishioners used camp chairs as pews.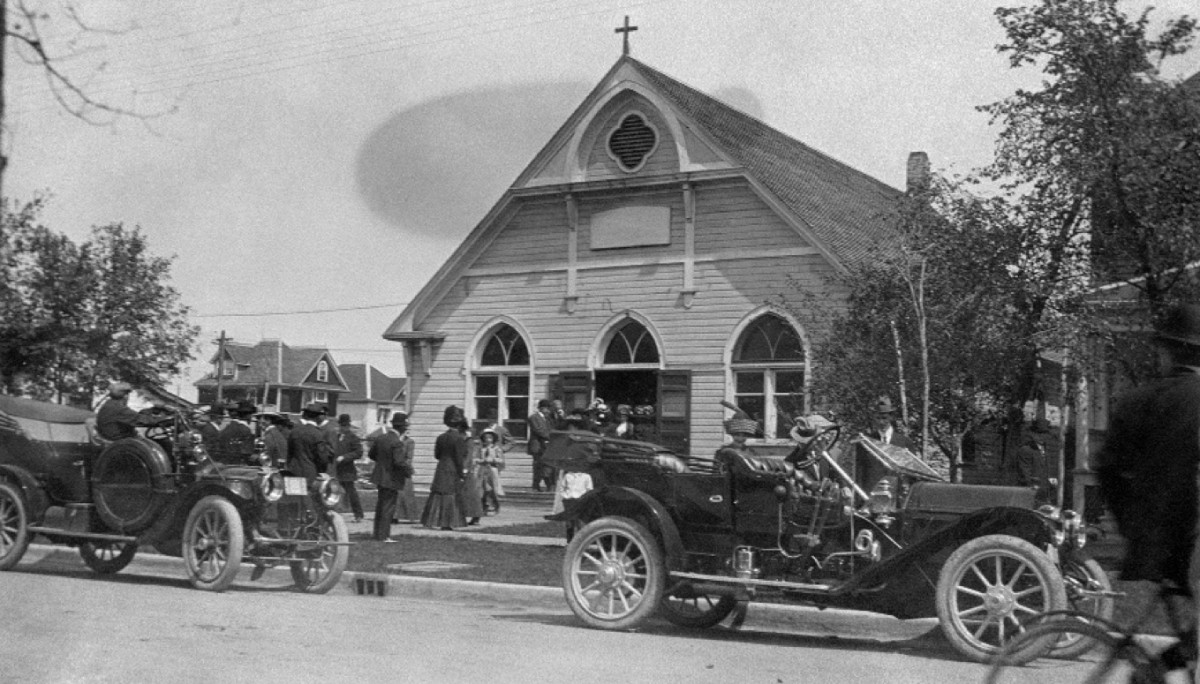 McMillan and Nassau
Within two months, property was acquired at the corner of McMillan and Nassau streets and a church bought from the Baptists was moved to the site. In November, Father John C. Coffee, S.J., was appointed parish priest.
As Winnipeg continued to grow, Father Coffee and his board of trustees recognized that the small church was inadequate for the future of the parish, and started looking at alternative sites.
Current Site
Property at the corner of Corydon and Stafford, site of the present church and school, was purchased in 1909. Excavation began in September 1910. The school opened with 19 pupils on January 8, 1912. Mass was celebrated in the church basement starting on March 17.
In 1928, the school was enlarged to eight rooms and work began on the church's upper structure. Archbishop Sinnott blessed the church in February, 1929.
Father A. J. Primeau, S.J., was pastor from 1934 - 1938, when ill health forced him to retire. He was succeeded by Father R. Cadwallader who was followed by Father Earl Reddin, S.J., in 1939. In 1946, Our Lady of Victory Memorial parish was created, and families in the extreme eastern and southern regions became members of that parish. Father R. MacGilvray, S.J., became pastor of St. Ignatius in 1947 and arranged for a complete renovation of the parish hall in 1949. More facilities were built, including a kitchen and 12 additional rooms to the school.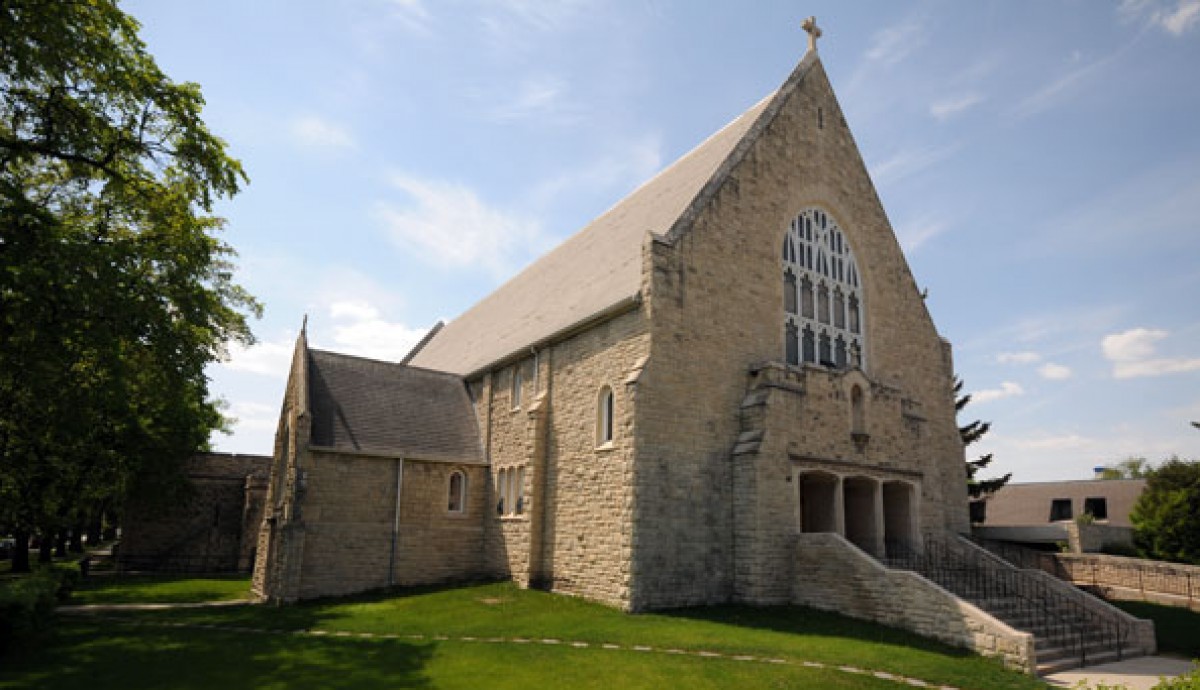 Our Centennial History
As the population in southwest Winnipeg grew it was decided that another parish would be required.
St. John Brebeuf served by the Jesuits was created for River Heights and Tuxedo residents in 1955.
Read a full history of St. Ignatius, taken from The St. Ignatius Centennial Book, Who We Were, Who We Are.